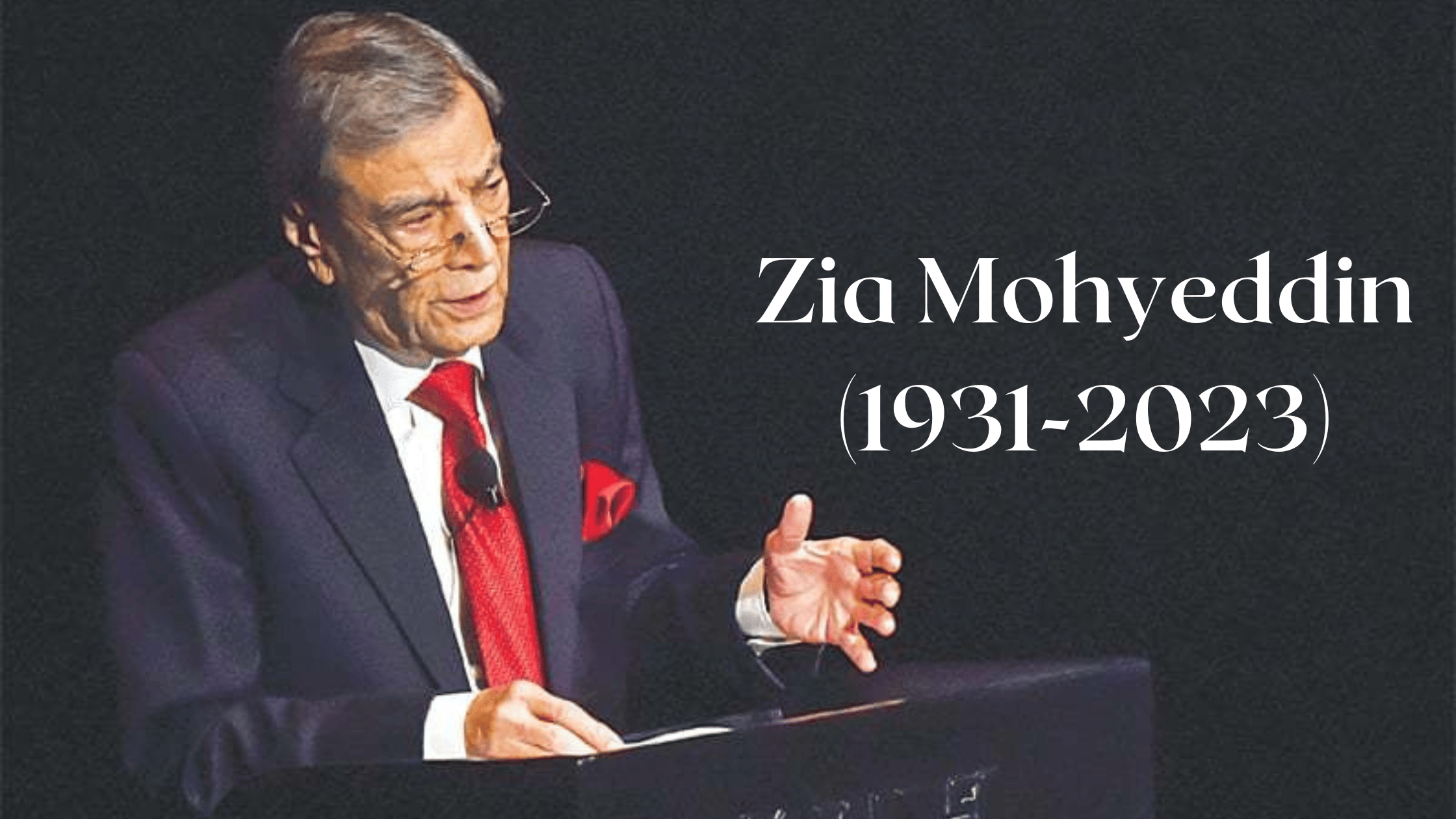 Introduction:
A person who was a true master of communication, Zia Mohyeddin . His talents were many, and his contributions to the world of literature, art, and performance are immeasurable. He was a Pakistani actor, director, producer, and writer who made a name for himself both in Pakistan and internationally.
Throughout his career, Zia Mohyeddin was known for his powerful performances and his ability to communicate complex ideas through his art. He was a master of many mediums, from acting to writing, and his work inspired and captivated audiences all over the world.In this article, we'll take a closer look at Zia Mohyeddin's life and career, exploring his many accomplishments and the legacy he left behind.
| | |
| --- | --- |
| Basic Information | Zia Mohyeddin |
| Date of Birth | 20 June 1931 |
| Place of Birth | Faisalabad |
| Age | 91 years old |
| Date of Death | 13 February 2023 |
| Place of Death | Karachi |
| Education | Royal Academy of Dramatic Art |
| Cause of death | internal arterial rupture |
| Occupation | Actor, Film actor, Film director, Television producer, Film producer, Stage actor, Businessperson, Presenter |
| Famous for | Pakistan Television talk show The Zia Mohyeddin Show |
| Awards | Hilal-i-Imtiaz, Sitara-i-Imtiaz |
Birth and Early Childhood:
Zia Mohyeddin was born on June 20, 1933, in Faisalabad, Pakistan. He was the eldest child of a family of six, with three brothers and two sisters. His father was an engineer who worked for the British Indian government, while his mother was a homemaker.
Family Background Of Ziya Moheyddin:
Zia Mohyeddin's family hailed from Kashmir, which was then part of British India. His grandfather was a respected Muslim scholar who had traveled to Saudi Arabia and Iraq to study Islam. His father, however, was a secular-minded person who believed in the importance of modern education and wanted his children to receive the best education possible.
Education:
Zia Mohyeddin received his early education in Lahore, where his family moved when he was six years old. He attended St. Anthony's High School, a prestigious Catholic school known for its academic rigor. Mohyeddin was an exceptional student, with a particular interest in English literature and drama.
Ziya Moheyddin's Acting Career:
Mohyeddin's passion for acting was ignited when he saw a performance by the famous Indian actor Prithviraj Kapoor. He was struck by the power of the theater and knew that he wanted to become an actor himself. Mohyeddin began his acting career in Lahore, where he joined the Urdu theater group Alhamra.
Migration of Ziya Moheyddin:
In 1957, Mohyeddin moved to England to study acting at the Royal Academy of Dramatic Art (RADA) in London. He was the first Pakistani to be admitted to RADA, which was then one of the most prestigious drama schools in the world. Mohyeddin excelled at RADA, winning several awards and graduating with honors.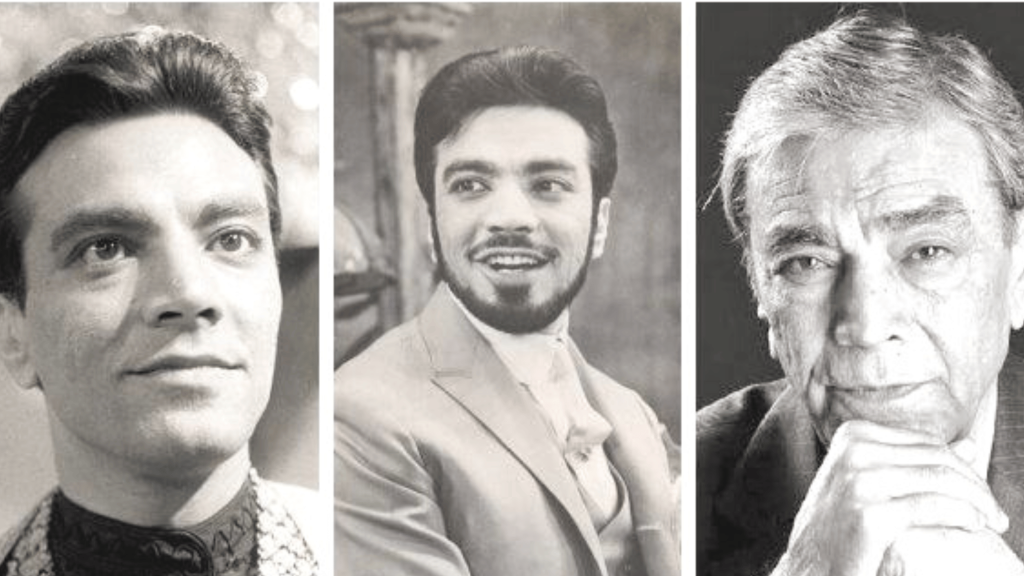 Career of Ziya Moheyddin :
Throughout his career, Mohyeddin received numerous accolades and awards. He was the recipient of Hilal-i-Imtiaz and Sitara-i-Imtiaz and authored three books – A Carrot is a Carrot, Theatrics, and The God of My Idolatry Memories and Reflections. He was a true patron of the arts and established an art academy in Karachi to train people in various fields.
But Mohyeddin was perhaps best known for his arresting voice, which he used to enrapture his audiences with his annual readings from Urdu literature. For more than three decades, his annual readings were an established tradition on Lahore's literary calendar, and a devoted audience would wait for hours ahead of the start of the reading sessions. The master of re-enacting Shakespeare, Mohyeddin had the skills to take the audience on a rare journey with his resonant voice that drew crowds to his renditions.
Ziya Moheyddin Impact in the Field of Entertainment:
Zia Mohyeddin's impact on the world of entertainment was profound and far-reaching. He was a pioneer of Pakistani cinema, and his contributions to the industry were instrumental in its development. He also played a crucial role in promoting Pakistani culture and art in the UK, and his work helped to bridge the gap between Eastern and Western cultures.
Zia Mohyeddin was also an important figure in the world of theatre. His performances on stage were powerful and emotional, and he was widely regarded as one of the greatest actors of his time. He also directed many plays, and his productions were noted for their creativity, innovation, and originality.
Writing Career Of Ziya Moheyddin:
In addition to his work as an actor and performer, Zia Mohyeddin was also an accomplished writer. He wrote several books, including his memoir "The God of My Idolatry," which chronicled his life and career up to that point. He also wrote a number of plays and screenplays, and he was known for his ability to weave complex themes and ideas into his work.
One of Zia Mohyeddin's most famous plays was "The Blood of Roses," which he wrote and directed in 1981. The play explored the themes of power, corruption, and violence, and it was hailed as a masterpiece of Pakistani theater.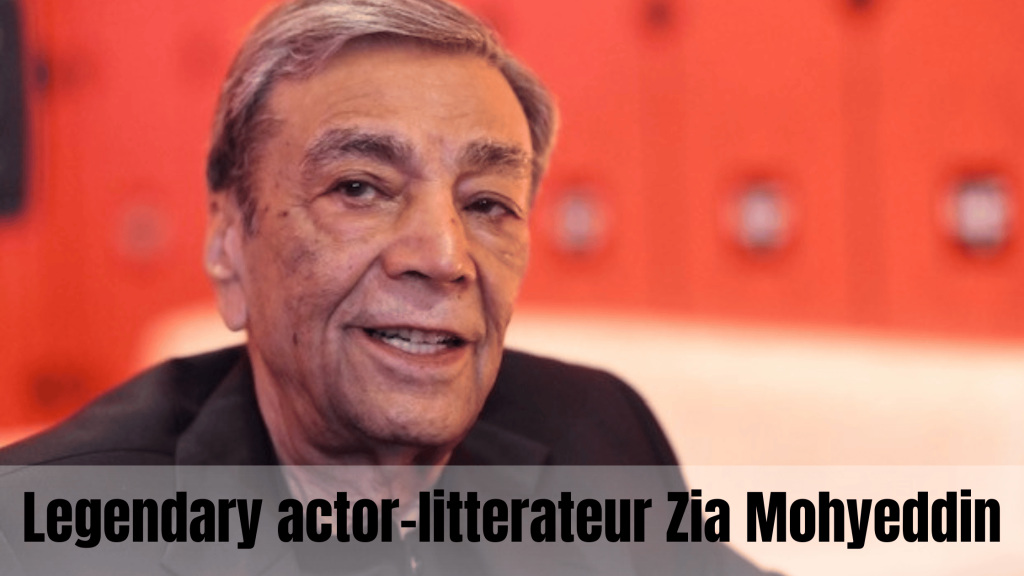 Legacy:
Prime Minister Shehbaz Sharif, political figures, and people from all walks of life paid tribute to Zia Mohyeddin. Mr Sharif expressed deep grief and sorrow over the death of the legendary narrator and prayed for his departed soul. He said Mohyeddin's unique style earned fame all over the world, including Pakistan. "Zia Mohyeddin introduced a new dimension to television hosting in Pakistan and that he earned a good name for the country by acting at the international level," he added.
The literary community and his fans worldwide have lost a true legend. Here are some of the ways other people have paid tribute to the veteran:
"Zia Mohyeddin was a national asset and a role model for all of us. His contributions to the art world will always be remembered." – Humayun Saeed, actor, and producer.
"Zia Mohyeddin's unique and captivating style will always be remembered. He was a master storyteller who took us on a journey with his enchanting voice." – Javed Akhtar, lyricist, and poet.
"Zia Mohyeddin was a true icon of literature, and his work will continue to inspire generations to come." – Ali Zafar, actor, singer, and songwriter.
Conclusion:
In conclusion, Zia Mohyeddin is a highly respected figure in the Pakistani entertainment industry, known for his versatile acting skills, directing and producing abilities. He has contributed greatly to the development of modern theater in Pakistan and has left a lasting impact on the industry. Mohyeddin's work has been recognized with numerous awards, including the Pride of Performance Award and the Sitara-i-Imtiaz. His dedication to his craft and humble approach have made him an inspiration to many aspiring actors and artists. Overall, Zia Mohyeddin is a true legend and a cultural icon in Pakistan.