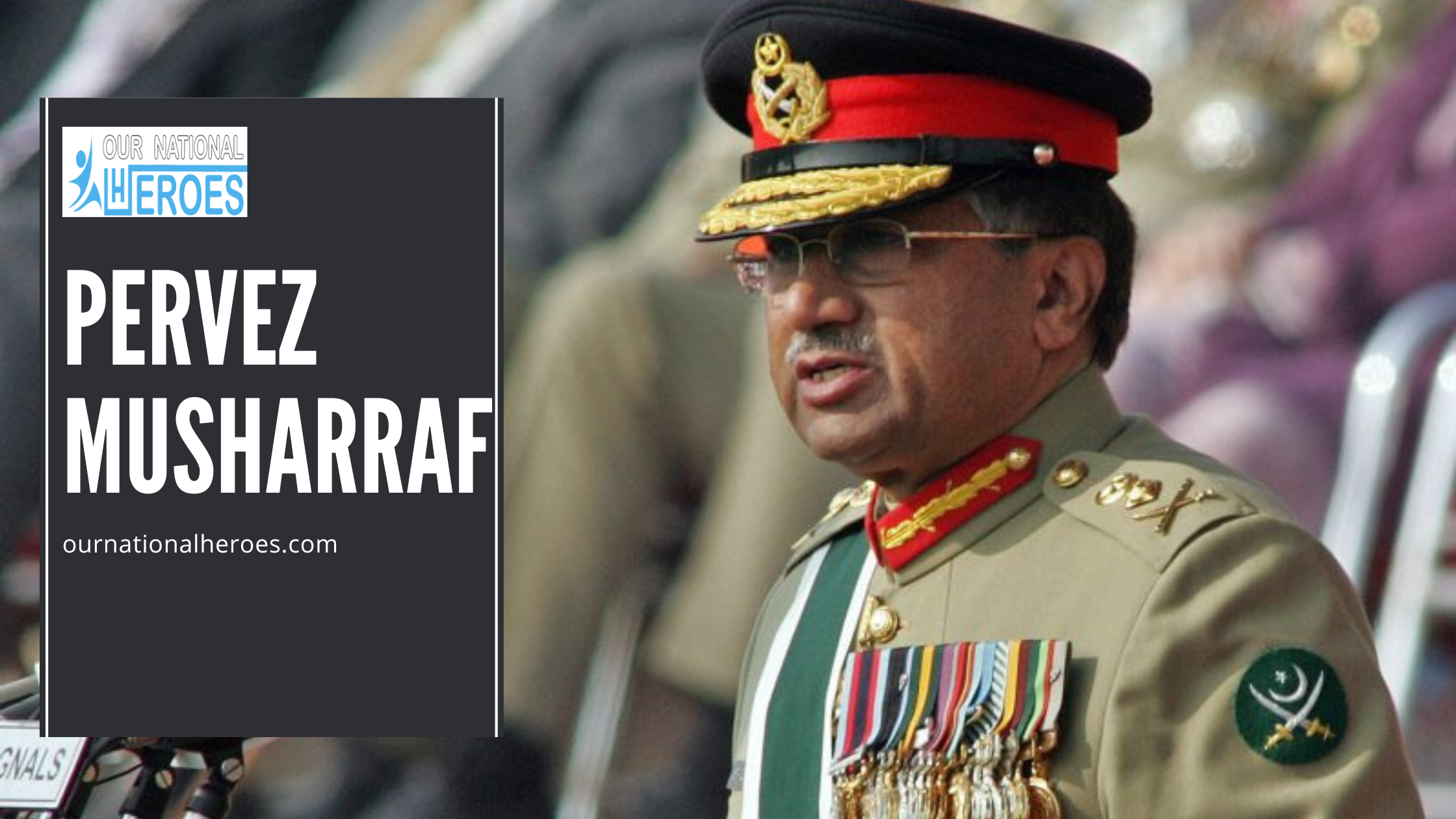 Pervez Musharraf: The Life and Times of a Military Ruler
Pervez Musharraf, a distinguished name in the political history of Pakistan, is one whose legacy remains etched in the annals of time. Hailing from Delhi, India, he was born on the 11th of August, 1943, and went on to serve as the 10th President of Pakistan, reigning over the nation from 2001 to 2008. This remarkable man was also the Chief of Army Staff of the Pakistan Army for almost a decade, from 1998 to 2007. In the ensuing paragraphs, we shall undertake a comprehensive exploration of the life and times of this intriguing figure, delving into his ascendancy to power, his notable accomplishments and controversies, and his profound impact on Pakistan.
| | |
| --- | --- |
| Basic Information | Pervez Musharraf |
| Date of Birth | 11 August 1943 |
| Place of Birth | Delhi, India |
| Age | 79 years old |
| Date of Death | 5 February 2023 |
| Place of Death | Dubai |
| Education | Forman Christian College, Royal College of Defence Studies,Command and Staff College Quetta,Pakistan Military Academy, National Defence University, Pakistan |
| Cause of death | amyloidosis |
| Occupation | Military Officer and politician |
| Famous for | Tenth president of Pakistan |
| Other Activities | Independent political leader |
| Awards | Nishan-e-Imtiaz, Hilal-i-Imtiaz, Tamgha-e-Basalat, Order of King Abdulaziz ,Order of Zayed |
Early Life and Education:
Pervez Musharraf, scion of a family that boasts a long-standing history of military service, emerged into this world on a fateful day. His father, the eminent Syed Musharraf Uddin, graced the civil service with his talents, graduating from the esteemed Aligarh Muslim University. His mother, the illustrious Zarin Musharraf, undertook the responsibility of the household. The esteemed Pervez Musharraf received his early education in the vibrant city of Mumbai, India, before setting sail for Pakistan, in the wake of the partition of India in 1947.
Pervez Musharraf, a scholar and a soldier, further honed his intellect and sharpened his military prowess at the revered St. Patrick's School, nestled in the heart of Karachi. Following this, he embarked upon an illustrious career in the armed forces, ascending to the pinnacle of his profession with poise and grace. Commissioned as a second lieutenant in 1964, he continued to augment his military education, both at home and abroad, perfecting the art of warfare. It was at the National Defence College, Islamabad, that he completed his master's degree in war studies, a crowning achievement that marked him as a scholar par excellence.
Military Career:
Pervez Musharraf's military career, which stretched over a time period exceeding four decades, was characterized by the execution of various command and staff assignments in the Pakistan Army, including but not limited to his duty as a battalion commander in the 1971 conflict with India, as well as a brigade commander in the Siachen skirmish in 1987.
In 1998, Pervez Musharraf was appointed to the position of Chief of Army Staff (COAS) by then Prime Minister Nawaz Sharif, in a move that was surrounded by controversy as he was chosen over two senior generals who were next in line for the post. While serving in the capacity of COAS, Pervez Musharraf steered the introduction of a series of reforms and modernizations within the military framework, inclusive of the adoption of computerized records and the initiation of a merit-based promotion system.
Rise to Power:
Pervez Musharraf's rise to power came in October 1999 when he led a military coup against Prime Minister Nawaz Sharif. Musharraf accused Sharif of corruption and mismanagement, and declared a state of backup in the country. He presumed the title of Chief Executive, postponed the Constitution, and dissolved the National Assembly.
Musharraf's coup was initially met with mixed reactions, both domestically and internationally. However, he quickly consolidated his power and launched a series of reforms aimed at modernizing and liberalizing the country. These included the privatization of state-owned enterprises, the promotion of women's rights, and the expansion of media freedoms.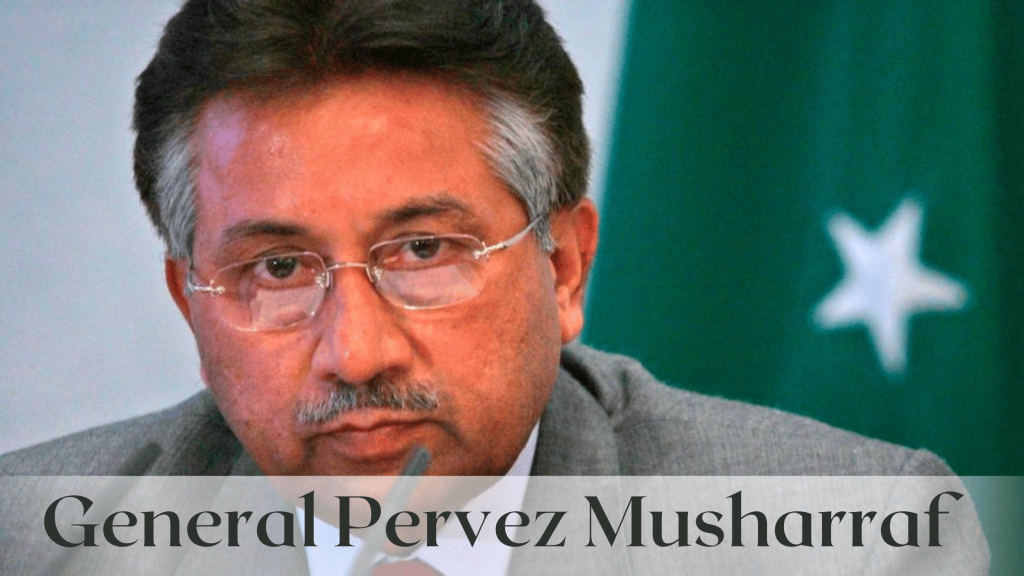 Achievements and Controversies:
During his tenure as President, Pervez Musharraf achieved several notable accomplishments. He played a key role in the US-led War on Terror, which included Pakistan's support for the invasion of Afghanistan and the capture of several high-ranking members of Al-Qaeda. He also oversaw significant economic growth and infrastructure development in Pakistan, including the construction of several new motorways and the expansion of the telecommunications sector.
However, Musharraf's tenure was also marked by several controversies and setbacks. He faced criticism for his handling of the judiciary and the media, including the sacking of the Chief Justice of Pakistan in 2007.
Musharraf's Tenure as Pakistan's Leader:
Prime Minister Nawaz Sharif's democratically elected government was overthrown in 1999 by a military coup led by Musharraf. Musharraf then appointed himself Pakistan's new leader and suspended the constitution. Many viewed his coup as a power grab, despite his promises to organize elections and restore democracy.
During his time as Pakistan's leader, Musharraf implemented a series of economic and social reforms aimed at modernizing the country. He also made efforts to expand relations with India and the United States. However, his regime was also marked by human rights abuses and the suppression of opposition voices.
Musharraf's time in power came to an end in 2008, following a series of protests and a threat of impeachment. He was forced to resign and went into self-imposed exile in Dubai and London. In 2013, he returned to Pakistan to run for political office but was disqualified from running due to legal issues.
In 2019, Musharraf was sentenced to death by a Pakistani court for treason. However, he remains in self-imposed exile and has not returned to Pakistan to face his sentence.
Reforms and Policies: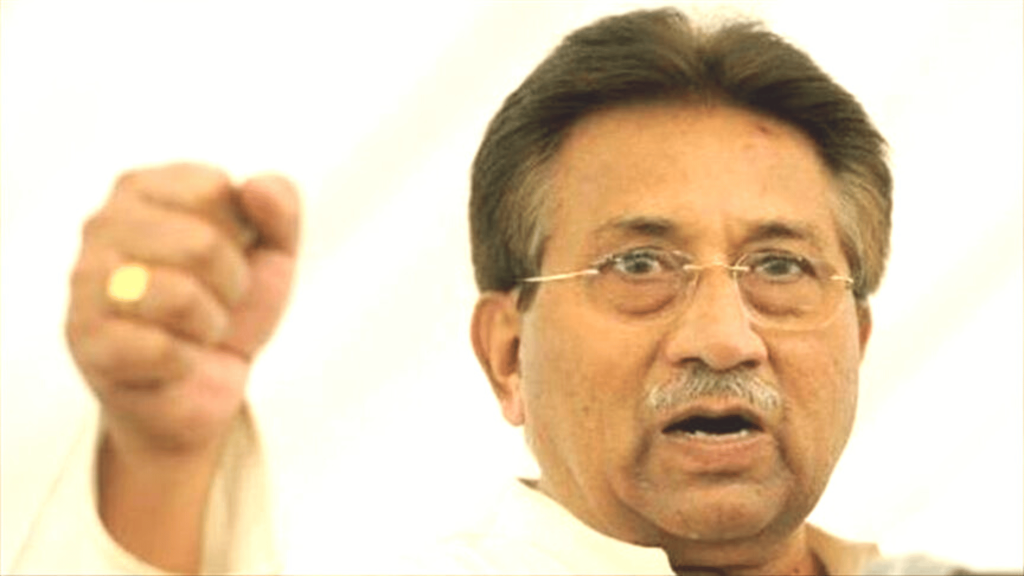 During his tenure as President, Musharraf introduced a number of significant reforms and policies aimed at modernizing the country's economy and improving its global standing. These included:
Privatization of state-owned enterprises: Musharraf launched a privatization program aimed at reducing the government's role in the economy and attracting foreign investment.
Investment in infrastructure: Musharraf invested heavily in infrastructure projects such as highways, bridges, and dams, which helped to improve transportation and electricity supply in the country.
Education reform: Musharraf introduced a number of education reforms aimed at improving the quality of education in the country, including the establishment of new universities and the introduction of standardized tests.
Women's rights: Musharraf was a strong advocate for women's rights and introduced a number of policies aimed at improving their status in society, such as the Women's Protection Bill and the establishment of the National Commission on the Status of Women.
Conclusion:
Pervez Musharraf is a complex figure in Pakistan's history, with a mixed legacy as both a military leader and a political figure. While his regime was marked by economic and social reforms, it was also characterized by human rights abuses and the suppression of opposition voices. Today, Musharraf remains in self-imposed exile, and his sentence for treason has yet to be carried out. His story serves as a reminder of the challenges that face countries that struggle to balance democracy and military power.