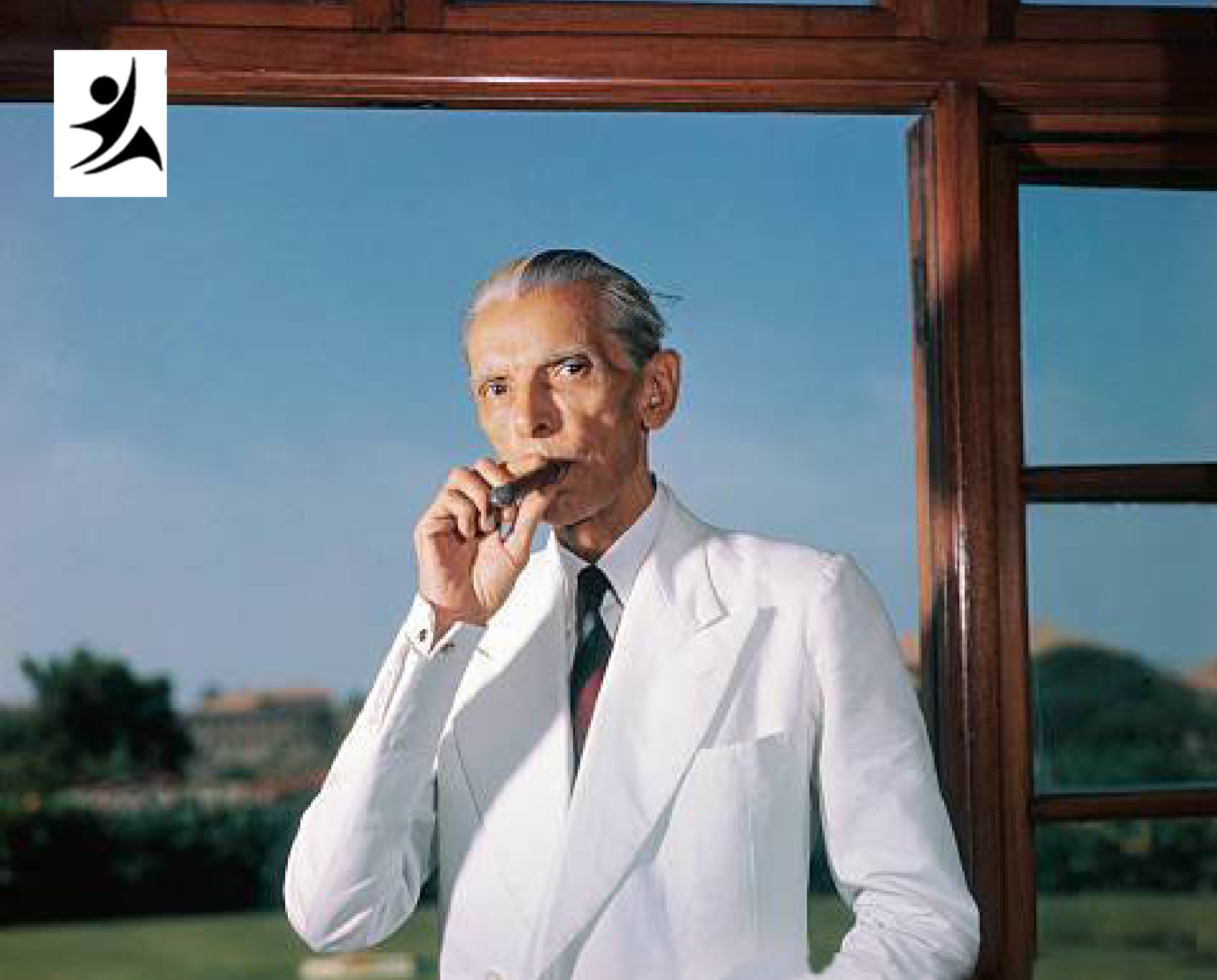 Introduction:
Quaid-e-Azam Muhammad Ali Jinnah is the founder of Pakistan and a Barrister. He was born on 25 December 1876 and a leader of the "All India Muslim League". He was the "First Governor-General of Pakistan". With great respect and honour, Pakistanis called him "Quaid-e-Azam". The word "Quaid-e-Azam" is a word of Urdu language which means "the outstanding leader". People of Pakistan also called him "Baba-e-Qaum" and in the Urdu language "father of the Nation". We celebrated the National holiday on the day of his birthday [1].
| | |
| --- | --- |
| Date of Birth | 25 December 1876 |
| Place of birth | Karachi |
| Death | 11 September 1948 |
| Cause of Death | Tuberculosis |
| Early education | Sindh Madrasa-Tul-Islam & Christian missionary school |
| Higher education | Lincoln's Inn from England |
| Interest | Barrister & Politics |
| Status | "First Governor-General of Pakistan" |
Childhood Life:
Quaid-e-Azam Muhammad Ali Jinnah was born in "Karachi" on 25th December 1876, his father's name was "Poonjah Jinnah (1857-1901)" and his mother's name "Mithibai". His parents had seven children, and Quaid-e-Azam was the elder from all. Quaid-e-Azam's father came from India "Gujarat" to "Sindh". His name was "Mahmood Ali Jinnah Bhai" and later changed to "Muhammad Ali Jinnah or M. A". He and his family communicated in the "Gujarati" language and children were speaking in "Kutchi" and "English"[1].
Education: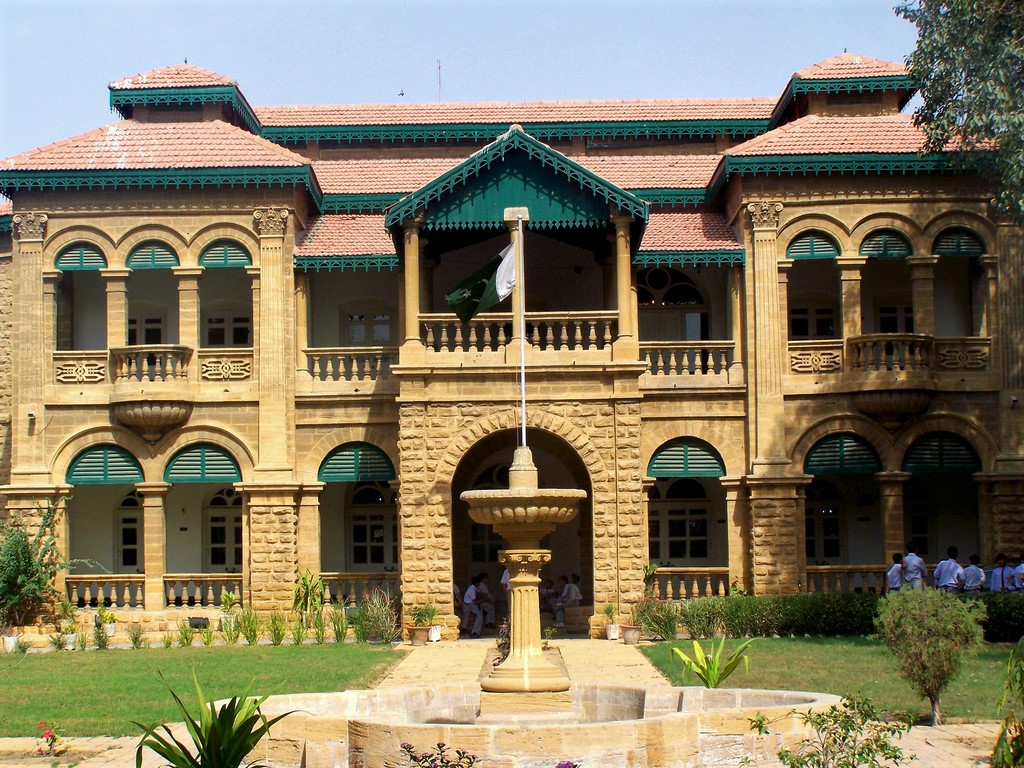 Quaid-e-Azam Muhammad Ali Jinnah got an education from "Sindh Madrasa-Tul-Islam" and went to his aunt to get admission to "Christian missionary school"[2]. Quaid went to London for higher education and got admission to "Lincoln's Inn university". The political leaders "Dadabhai Naoroji and Sir Pherozeshah Mehta" who were Indian leaders appreciated Jinnah. They thought that India should have its constitutional government. During his studies, his mother died and came back to India, left the studies [2].
Working as a Politician and Lawyer:
During the age of 20 years, he joined the high court and became the "first younger lawyer" at the bar. He had an interest in political affairs and was famous within three years. An offer came to the Quad-e-Azam of 1500Rs from the "Bombay high court", after six months of work in the bar. The 1500Rs were a vast amount, and he refuses to take it. He wanted to earn more than 1500Rs per day, at last, he proved after a lot of effort [2].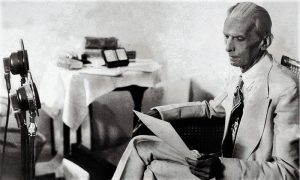 At that time, Poonjah Jinnah lost his business, and Muhammad Ali Jinnah came in great difficulty. During the difficulties and problems, practising as a lawyer in Mumbai.
In "Malabar", build a house after his death named "Jinnah house". Muhammad Ali Jinnah became a successful lawyer in 1908. He became the leader of the "Indian National Congress". Quaid-e-Azam worked for the "Hindu Muslim Unity", Hindus and the Muslims. He wanted that Hindu and Muslim lived in one country with a livelihood[1].
Allama Iqbal Wrote Letter to the Quaid-e-Azam:
Allama Iqbal wrote a letter to the Quaid-e-Azam that Muslims and Hindus cannot be living in one place or the same country. He joined the Muslim League in 1916. He only worked for the Muslims of India and becomes the "President of the Muslim League". Jinnah signed an agreement to the Congress that they have to show that he supports Congress and the Muslim League to the Britishers.
Allama Iqbal wrote 2 letters to Quaid-e-Azam Muhammad Ali Jinnah, click here to read these letters.
Marriages of Quaid-e-Azam Muhammad Ali Jinnah:
Jinnah's 1st marriage with her cousin Emibai. When she was 14 years of age, Muhammad Ali Jinnah's mother Mithibai Jinnah was influencing him to get married to his cousin Emibai. Jinnah observed with his mother's desires and wedded Emibai at Paneli Village.
Rattanbai "Ruttie" Jinnah, (1900–1929) was the 2nd wife of Muhammad Ali Jinnah, a significant character in creating Pakistan and the country's founder. Ratanbai Petit belonged to some of the most significant relatives of the Indian Subcontinent, the Petit family, through her father; and the Jinnah family through her marriage. Also, her daughter Dina Wadia married entrepreneur Neville Wadia, of the Wadia family.[2].
Muhammad Ali Jinnah Divorced his Wife:
Quaid-e-Azam had seriously ill because of his personal life. He divorced his wife in 1927 and focus on politics. His sister supported him a lot, she was very close to him. He was in England during that time[1].
Gandhi's Movement Against Muslims and Muslim League:
Gandhi's full name "Mohandas Gandhi" became the leader of the Congress, in 1918. He struggles for self-government, but Muhammad Ali Jinnah not liked that. He wanted that Muslims and Hindus live with each other. Gandhi started a movement named the "Khilafat movement". Muhammad Ali Jinnah supported him for the movement. But gradually there many differences came. Soon, he left support and worked hard for the Muslims of India. Muhammad Ali Jinnah had 14 points of actions and then these points came to be known as the "Jinnah's Fourteen Points" [1].
Muslim League Leaders Forced Quaid to Join Muslim League

: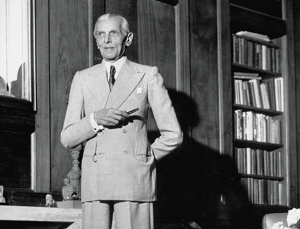 Many Muslim leaders want Jinnah to come back to India for the Muslim League like "Aga Khan III, Choudhry Rahmat Ali and Sir Allama Muhammad Iqbal". They wanted that Quaid-e-Azam Muhammad Ali Jinnah took command of the Muslim League. At last, Jinnah came back to the country. He organised the Muslim League and left London in 1934.
The elections held in 1937, and the Muslim League got a few seats. During that era, "Sir Sikandar Hayat Khan" helped the Muslim League, a powerful man. Sikandar joined the Muslim League in 1937 and after that, it known as the "Jinnah-Sikandar Pact" [1].
Congress & Muslim League Differences:
The congress and the Muslim League both have differences. Allama Iqbal and some leaders of the Muslim League wanted that Muslims should have their own country. Because the Hindus and the Muslims both have different aspects of life and both have different religions. At last, the Quaid-e-Azam and the Muslim League worked for the Muslims for a separate country. Muslim League made a master plan to in 1940 called "Pakistan Resolution". They named the country "Pakistan" [1].
Foundation of DAWN Newspaper:
The Jinnah found the "Dawn" newspaper in 1941. In this newspaper, he gave the ideas and thinking of the Muslim League. Jinnah left the Congress and start supported the Britishers. Jinnah was against the Congress Movement. Quaid-e-Azam Muhammad Ali Jinnah and Gandhi had a fourteen-table round conference which got nothing for any result. During that time, the Muslim League had formed a government in many provinces and the "central government" [1].
Quai

d's Speech to Public:
The Britishers had helped that India into two countries, one for the Muslims and the other for the Hindus, after World War II. The congress party accepted the plan on 16 May 1946. Jinnah's leadership and the Muslim League took good news for the Muslims. Jinnah's speech on 16th August 1946 for the independence of Pakistan in which the Muslim will remain separate after the "British Raj". The British Raj separated in 1947 and the two countries came into being, India and Pakistan[1].
Governor of Pakistan:
Quaid-e-Azam Muhammad Ali Jinnah became the first Governor-General of Pakistan till his last moment of life. His sister became the "Mother of the Nation". While addressing the assembly, 11 August 1947, he talked about Pakistan's future. He said:
"You may belong to any religion, caste or creed – that has nothing to do with the business of the state. In due course of time, Hindus will cease to be Hindus and Muslims will cease to be Muslims, not in the religious sense, because that is the personal faith of each individual, but in the political sense as citizens of the state. [1]"
Thus, Pakistan came into being on 14th August 1947. After Pakistan came into being, he stated that [1]: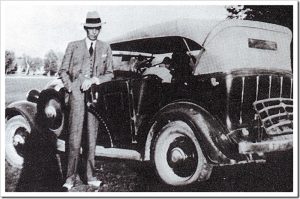 "We have undoubtedly achieved Pakistan, and that too without bloody war, practically peacefully, by moral and intellectual force, and with the power of the pen which is no less mighty than that of the sword, and so our righteous cause has triumphed. Are we now going to besmear and tarnish this greatest achievement for which there is no parallel in the world's history? Pakistan now accomplished and it can never be undone; besides, it was the only just, honourable, and practical solution to the most complex constitutional problem of this great subcontinent. Let us now plan to build and reconstruct and regenerate our great nation… [1]"
After Pakistan came into being, there are many issues and problems created among the Muslims and the Hindus. These problems were so serious in Punjab and Bengal. This issue millions of the death of both religions, which made the Quaid-e-Azam sad[1].
Kashmir issue:
The Kashmir conflict came after Pakistan came into being. Kashmiri King wanted to join this area in India but, the Muslims of Kashmir did not want to. Thus, India sent troops and soldiers to Kashmir. India raises this issue in the United States. The United Nations did not solve and said this conflict could go to an end. And from that day to this day, the Kashmir issue could not solve [1].
Death:
Quaid-e-Azam Muhammad Ali Jinnah had suffered from "tuberculosis" since 1940. His sister and some other family member knew about Quaid's illness. After becoming the Governor-General, his work increasing day by day. During his illness, Quaid spent a few months in a rest house in "Ziarat". He could not live more and die on 11th September 1948 [1].
Jinnah gave a message to us in his speech;
"My message to you all is of hope, courage, and confidence. [1]."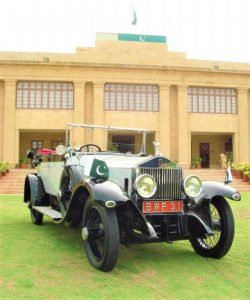 The Founder of Pakistan Quaid's Famous

Quotes:
Quotes of the Quaid-e-Azam remember us that he was kind-hearted and had a big heart for the Muslims.
"India is not a nation, nor a country. It is a subcontinent of nationalities. [3]"
"I do not believe in taking the right decision, I take a decision and make it right. [3]"
"Democracy is in the blood of the Muslims, who look upon complete equality of people and believe in fraternity, equality, and liberty.[3]"
"Islam expects every Muslim to do this duty, and if we realise our responsibility, time will come soon when we shall justify ourselves worthy of a glorious past. [3]"
References: